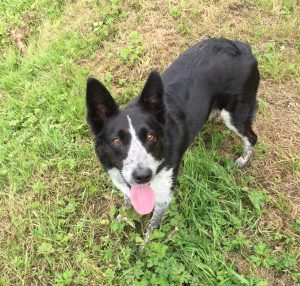 Jazzie joined the group a few months ago. I first met her because she was a member of Brody's agility group.
When she first joined she was a bit unsure of other dogs and very much needed her own space, especially in the car. Jazzie is the sweetest collie you will ever meet. Not a mean bone in her body. Her eyes are so soulful; I am very blessed to have such a lovely girl in the Struts with Mutts family.
Since joining Struts with Mutts, Jazzie has flourished. She gets along with any dog now with no problems; she has even tried to play a couple of times with other dogs! She even has gotten so comfortable that she will ride in the car next to any other dog she is put with. She has come a long way and now I think she quite enjoys having some company.
She loves her tennis ball, but she is never rude or bossy! Bless her.
Congratulations Jazzie. A well deserved Mutt of the Month!